Shell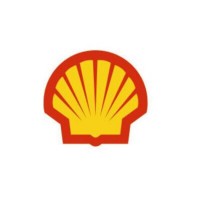 Want to know more about Shell as an employer?
Take a look at their career website for more information.
93.000 employees
Active in 87 countries
We aim to meet the energy needs of society in ways that are economically, socially and environmentally viable, now and in the future. Learn about our business and people, and how a small shop in London nearly 200 years ago grew to become one of the world's major energy companies.
Royal Dutch Shell was formed in 1907, although our history dates back to the early 19th century.
Our headquarters are in The Hague, the Netherlands, and our Chief Executive Officer is Ben van Beurden. The parent company of the Shell group is Royal Dutch Shell plc, which is incorporated in England and Wales.
Our strategy seeks to reinforce our position as a leader in the oil and gas industry, while helping to meet global energy demand in a responsible way. Safety and environmental and social responsibility are at the heart of our activities.
Our purpose
We believe that oil and gas will remain a vital part of the global energy mix for many decades to come. Our role is to ensure that we extract and deliver these energy resources profitably and in environmentally and socially responsible ways.
We seek a high standard of performance, maintaining a strong and growing long-term position in the competitive environments in which we operate.
We aim to work closely with our customers, our partners and policymakers to advance a more efficient and sustainable use of energy and natural resources.
Our people
Our people are central to the delivery of our strategy. Working together on some of the most innovative and exciting energy projects in the world, from the world's deepest offshore oil and gas field to the largest floating liquefied natural gas production facility, we are making an impact on the future of energy.
A diverse workforce and an inclusive work environment are vital to our success, leading to greater innovation and better solutions.