B&S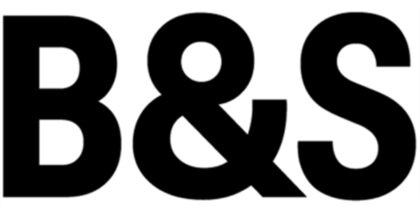 Want to know more about B&S as an employer?
Take a look at their career website for more information.
Logistics & FMCG
HQ: Dordrecht, Delfzijl, Hoofddorp
60% male / 40% female
Avg. age 35 years
500+ NL/ 2500+ WW employees
Active in 100+ countries
B&S exists to make premium consumer goods available to everyone, anywhere. We believe that getting access to consumer products that bring joy and comfort into everyday lives, should be easy around the globe.
With our ever-growing international network and physical local presence, we bring suppliers, logistics partners, wholesalers, retailers and consumers all over the world together that are in many ways difficult to connect.
REACH
Reliable, Eager, Agile, Curious, and Human are our brand's five essential values. These are the values that permeate our company and attitude. Fundamental to our success, we cultivate them to perfection, every single day.
Are you ready to chart new territories?
For people with a go-for-it mentality and a willingness to reach out of their depth. For those who are comfortable doing things they never did before, opportunity at B&S awaits around every corner. Discover your reach with us.
We're looking for students who are not afraid to skip a heartbeat in order to make big steps. Are you enterprising, challenge-ready, and experiment-eager? Then B&S might just be the place for you… all jobs
We offer you a career in a highly dynamic organization where commerce is placed at the forefront of our day-to-day activities. We nurture your talent and support you in reaching your professional potential.
Where do your talents fit best? Find out what opportunities we have to offer and get ready to take on the future!