ASML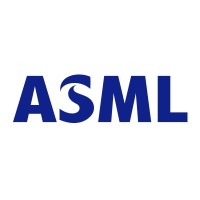 Want to know more about ASML as an employer?
Take a look at their career website for more information.
Nanotechnology
Veldhoven, NL
25.000 employees
Active in 16 countries
We manufacture the complex lithography machines that chipmakers use to produce integrated circuits, or computer chips. Over 30 years, we have grown from a small startup into a multinational company with over 60 locations in 16 countries and annual net sales of €11.8 billion in 2019.
Behind ASML's innovations are engineers who think ahead. The people who work at our company include some of the most creative minds in physics, mathematics, chemistry, mechatronics, optics, mechanical engineering, software engineering and computer science.
Because ASML spends more than €2 billion per year on R&D, our teams have the freedom, support and resources to experiment, test and push the boundaries of technology. They work in close-knit, multidisciplinary teams, listening to and learning from each other.
If you are passionate about technology and want to be a part of progress, visit www.asml.com/careers.