Ahrend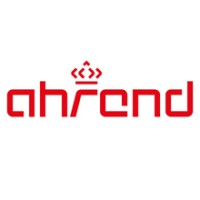 Want to know more about Ahrend as an employer?
Take a look at their career website for more information.
Architecture & Planning
Sint-Oedenrode, NL
60% male / 40% female
Avg. age 28 years
300 employees
Active in The Netherlands
Ahrend is een internationale toonaangevende projectinrichter op het gebied van de professionele werkomgeving. Al meer dan honderdtwintig jaar ontwerpt en realiseert Ahrend inspirerende, innovatieve en gezonde werkomgevingen.