Ace & Tate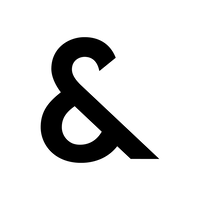 Want to know more about Ace & Tate as an employer?
Take a look at their career website for more information.
60% male / 40% female
Avg. age 31 years
Employees: 600 EU / 150 NL
Active in 10 countries
Founded in 2013, Ace & Tate is an eyewear brand from Amsterdam, offering thoughtfully-designed frames at transparent prices, from €100 including prescription lenses, and €300 for varifocal. Ace & Tate celebrates bold views by collaborating with and supporting creative, forward-thinking individuals. Through responsible and conscious actions, the brand is on a mission to become an engine for positive change in the industry.

What we stand for —

BOLD VIEWS: We collaborate and support creative individuals who inspire us and our audience.

RESPONSIBLE ACTIONS: We're working towards becoming an engine for positive change in our industry.

NICE EYEWEAR: We want to change the way people experience eyewear, and use our product as a tool to encourage self-expression.
Our working environment
Our office is located in Amsterdam, near Amstel Station. It's a very open, light and creative space with a special "social space" where we hang-out to play ping-pong and have lunch together and we have a rooftop terrace for the sunny afternoons. We are an international brand and operate in 10 countries. Our first language at the office is English and we have a team with people from different backgrounds and nationalities. We like to say we welcome everybody, except assholes ;).
Do you see yourself working with us?
We offer a variety of internships in different departments like Business Intelligence, Design, Finance, Marketing, Recruitment/HR, Retail Expansion or - Operations, Supply Chain and Tech. As an intern at Ace & Tate you receive guidance from talented team members but also get the chance to really contribute and make a difference. It regularly happens that interns get the chance to stay working for us or come back after their graduation in an entry level job.
When you're looking for a job next to your study or when you're recently graduated, a position in one of our stores or in our Customer Experience team can be a great learning experience. Head over to our jobs page for a complete overview of current vacancies!