AbbVie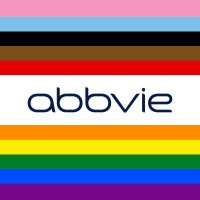 Want to know more about AbbVie as an employer?
Take a look at their career website for more information.
Pharmaceuticals & Supplies
Hoofddorp, NL
48% male / 48% female / 4% non-binary
Avg. age 35 years
Employees: 360 NL | 48.000 WW
Active in 50 countries
AbbVie's mission is to discover and deliver innovative medicines that solve serious health issues today and address the medical challenges of tomorrow.
We strive to have a remarkable impact on people's lives across several key therapeutic areas: immunology, oncology, neuroscience, eye care, virology, women's health and gastroenterology, in addition to products and services across its Allergan Aesthetics portfolio.
For more information about AbbVie, please visit us at www.abbvie.com. Follow @abbvie on Twitter, Facebook, Instagram, YouTube and LinkedIn.